As the quintessential super-spy, of course, there is scuba diving in James Bond movies. Whether it is Bond using scuba to save the day, the bad guys setting up a dastardly underwater plot, or simply a romantic scene with a stunning Bond girl, there have been loads of Bond movies with scuba moments in them. We all had a reason to take up scuba diving and I am betting I am not the only one who saw Bond underwater and thought; "I'd like to be like that."
It is interesting when you rewatch the Bond movies to see the evolution of scuba diving equipment over the years from the Sean Connery flicks of the 1960s to the present day. It is also interesting when we can see that while some elements have been added to equipment over the years, the basic functionality has remained the same.
So let's take a look at the scuba diving in James Bond movies that got us to want to scuba dive.
Thunderball (1965)
Thunderball is the classic James Bond diving movie. Much of the movie is set in the stunning waters of the Bahamas, where Bond is searching for a missing Vulcan bomber and nuclear bombs hidden. There are underwater fight scenes, night dives, diver propulsion vehicles, and gadgets galore. And of course, the highly improbable pocket-sized scuba tank and regulator (oh well we can always dream). The bad guys and the good guys even try to make it easier for us to differentiate between them by wearing team wetsuits. Black for the baddies and orange for the good guys. How thoughtful! Oh and Sean Connery almost got bitten by a shark when filming the shark pool scene. But from the moment I watched it, this was the movie that made me want to become a scuba diver.
You Only Live Twice (1967)
Although it's only a short scuba diving scene in the Japan volcano-based You Only Live Twice, can there be anything more Bond, than faking your own death, being buried at sea, and having your body recovered by divers to take you to a hiding submarine to move off. Absolutely not! And as a final touch Bond dons a wetsuit to get fired out of a submarine torpedo tube to enter Japan incognito. Legendary!
The Spy Who Loved Me (1977)
More underwater battles followed as the mantra of the diving James Bond passed to Roger Moore from Sean Connery. This time in The Spy Who Loved Me it's the baddies in scuba who are attacking Bond and Triple X as they investigate Atlantis in their outrageously cool amphibious Lotus Esprit. Unfortunately for the bad guys, their spear guns and DPVs are in no way a match for Q's gadgets and Bond easily triumphs to calmly drive out of the sea and up a beach.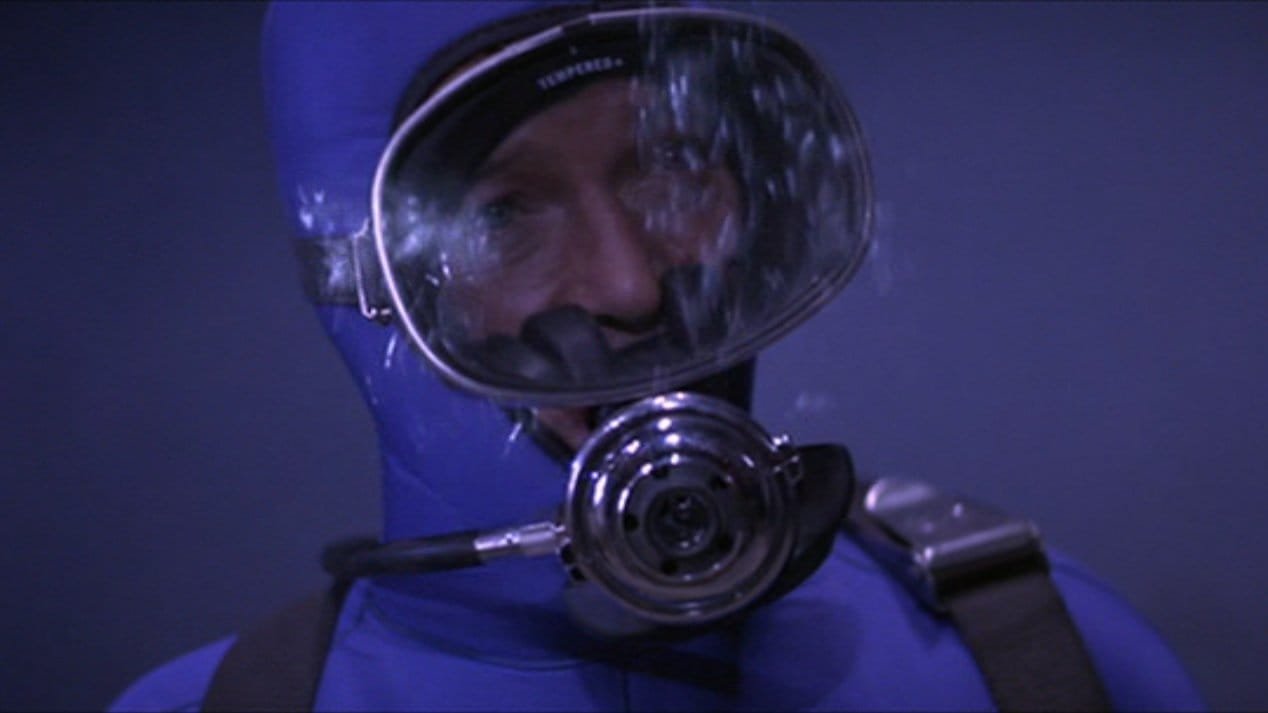 For Your Eyes Only (1981)
After the exploits in space in Moonraker, James Bond is back underwater in For Your Eyes Only. This plot centres around finding a decoding machine which has gone down in a shipwreck. So lots of underwater exploration, underwater Greek temple restoration, deep saturation wreck dives and of course an underwater battle. There is even a twist when Bond and Melina survive a keel-hauling scene by relying on a craftily placed scuba unit, which had been abandoned on the bottom earlier in the film. Who knew!
Never Say Never Again (1983)
Now before you say anything we do know that Never Say Never Again is not an official Eon production Bond movie. But it has Sean Connery in it so. Umm, well I am going to leave it in there. As this is basically a remake of Thunderball, it is inevitable that scuba diving is a major plot part. The equipment is more evolved and colorful by the 1980s, with a load of underwater scenes and twists. Oh, and did we mention the best dive preparation of all time as Bond is seduced by the femme fatale on the way to the dive site!
A View to a Kill (1985)
Roger Moore's final James Bond outing A View to a Kill, finds him using scuba to explore an underwater pumping system in the San Francisco Bay. As the pumps are turned on, Bond has to use the scuba unit to evade death. He pushes it into the pump propellor and avoids being chopped up. A waste of a good scuba unit, but it does enable Bond to escape and win the day by dropping Christopher Walken off the Golden Gate Bridge.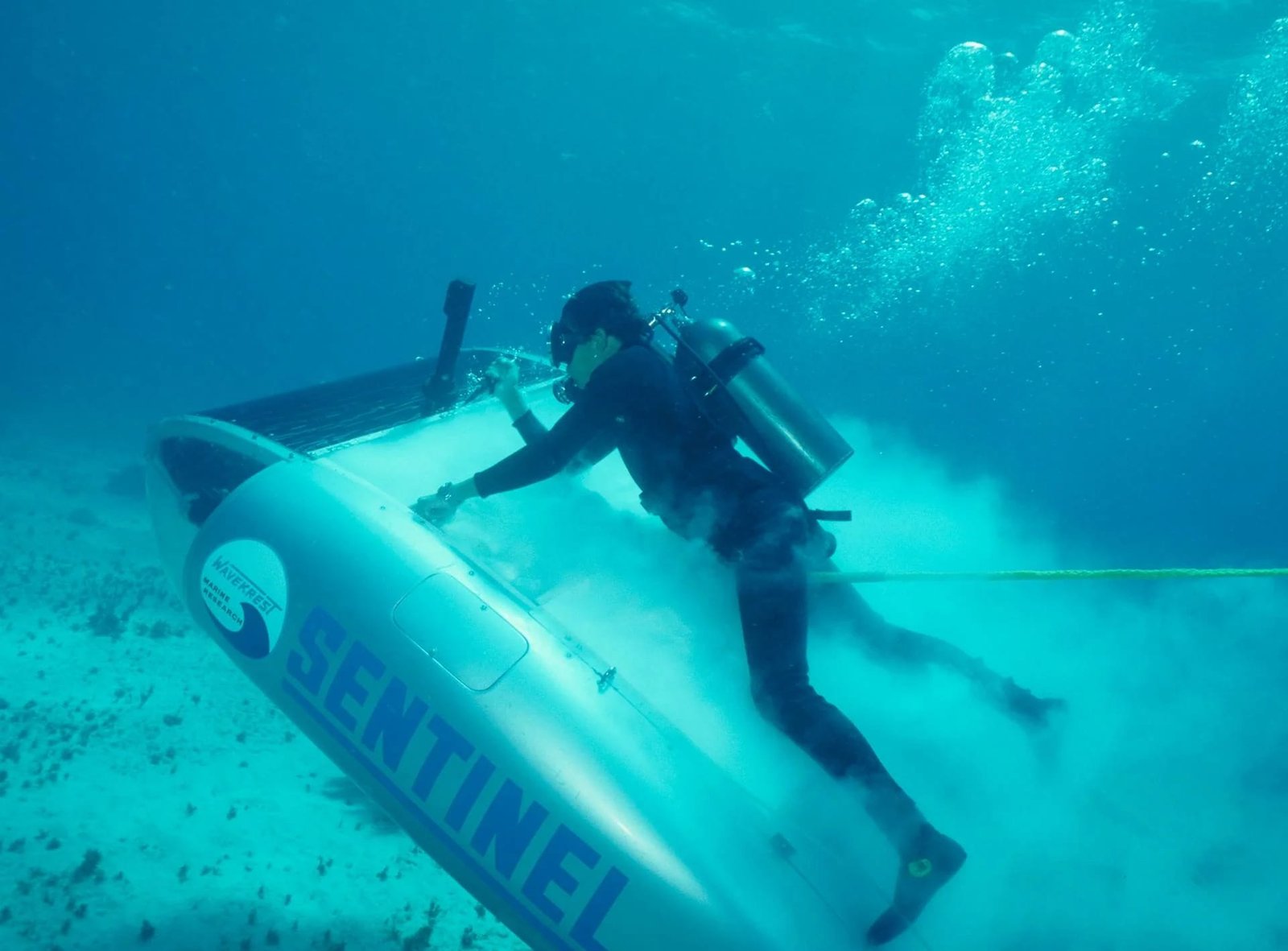 Licence to Kill (1989)
Licence to Kill features Timothy Dalton in his second and final outing as Bond. Scuba diving features heavily in this film from the early stages where divers break Robert Davi's drug dealer character Sanchez out of his armed prison convoy. Classic Bond dive scenarios return including boats with underwater hatches, mini-submarines, and of course underwater battles. Ok, the waterskiing behind the plane after using a spear gun to escape a scuba battle might be a little far-fetched and asking for DCS, but after all, this is Bond. Bond even evades detection by swimming under a manta. The bad guys even take scuba diving items to a new level by using a recompression chamber to blow up one of their own. Not to be missed.
Tomorrow Never Dies (1997)
Tomorrow Never Dies sees Pierce Brosnan's Bond donning the scuba gear. Following a HALO jump to evade radar (whilst wearing full techie gear) Bond dives down to the wreck of a British warship to investigate. He and Michelle Yeoh's Chinese super-spy narrowly avoid catastrophe as the unstable wreck plummets into a deep chasm. Inevitably of course 007 escapes to live another day.