[two_third]Are you looking for the cheapest diving internship to become a Divemaster or diving instructor? Well the cheapest diving internship does not always mean the best. However that being said a large proportion of the World's diving instructors source and come through a cheapest diving internship in South East Asia. Ocean Tribe offer an alternative to the cheapest dive internship (s) with very competitively priced dive internships at our fabulous Diani Beach base up to SSI Divemaster and Instructor levels.
The Go Pro diving internships in Kenya have been designed with the goal of including everything that a student needs to become a good Divemaster or scuba instructor. We recognise that people do not want to work their way through an internship only then to be told that there are hidden costs which must be paid before they can graduate as an instructor. As such our Go Pro Dive Internship packages include
All required dive courses are included
All materials and fees to SSI including applications are included
Self-catering accommodation for the duration of your internship is included
Dives are included (and some interns log well over 100 during their internships
A full set of brand new scuba diving equipment to keep is included.
There is also the option for dive interns to customise their package to include certain Specialty Diver courses and
instructor ratings that they wish to achieve, and the option to purchase non-diving activities as add-ons to the internships. In a country as awesome as Kenya, these add ons include, kiteboarding, sky diving, mountain climbing on Mt. Kenya and Mt Kilimanjaro, white-water rafting, canoeing, micro lighting and of course the world-famous Kenyan African safaris.
It doesn't matter what level of diver you currently are, even if you are a beginner. Ocean Tribe have a scuba diving internship in Kenya for you. Our internship packages include Master Diver, Divemaster, Open Water Instructor and shorter specialist internships such as Digital Underwater Photography and Videography and Marine Environment Specialist.

Ok so we have established that we offer all the courses, but what is the place like in comparison to the islands of Koh Tao, Phuket, Bali and other South East Asia destinations by comparison? After all these are where the supposed cheapest diving internship is to be found. Well Diani Beach where the Ocean Tribe dive centre is located is reguarly rated one of the top 10 beaches in the World, with its long white powder beach and azure ocean. There is no 'concrete jungle' to speak of with all the beach accessible from the hotels and houses and paths from the main road which is situated half a mile back from the beach. It truly is paradise. But that being said there are still beach bars, and clubs to be able to go and have a good time and enjoy the other side of the dive life.

And the diving? Well Kenya is one of scuba diving's best kept secrets with fantastic coral reefs with large corals playing host to a fabulous array of marine life.
In comparison to over-dived spots in other parts of the world the coral is remarkably intact and just off the reefs you have the chances to see whale sharks, manta rays , dolphins and other larger fish and mammals. There are a number of wreck dives in Kenya as well as cavern diving and deeper dive sites. Ocean Tribe are constantly trying to find further dive sites so we do exploration dives reguarly to see if we can unearth more gems of dive destinations.
Other ways in which the Ocean Tribe scuba diving internships in Kenya stand out are our commitment to specialist dive training to enable our graduates to be able to offer more as dive professionals when you go out to look for a dive job. These include:
DDI Disabled Divers International Instructor Training
Web Design and Social Media Marketing Workshop
Job seeking assistance following graduation
The DDI Instructor course is a particular specialty of ours in that Ocean Tribe owner and Instructor Trainer Mark Slingo is also the Director of Training and Marketing for DDI and a recognised specialist in this field. He also is an accomplished website designer so teaches this segment to graduates so that they can market themselves and offer another service to dive centres looking to employ them.
To see a full list of what dive internships in Kenya are available at Ocean Tribe scroll over the packages menu above and select from the list depending on what diver level you are or visit the Packages landing page. We are delighted to answer any enquiries you might have and every internship comes with attached frequently asked questions on the internship details page. We hope that you will consider beginning your scuba diving career in Kenya on a scuba diving internship and have the time to appreciate this beautiful country both on land and below the ocean surface. We might not be the absolute cheapest diving internships, but we do offer the full package and we believe you get what you pay for![/two_third]
[one_third]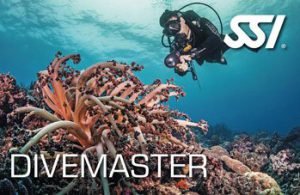 [/one_third]